LET'S START WITH THE BASICS
The amount of food your child needs depends on age, sex, and activity level. But all children need a variety of foods from different food groups.
You can make a healthy plate using the tips below.
Fill half your child's plate with fruits and veggies.
Make one quarter of your child's plate grains, choosing whole grains most often.
Add a serving of protein. Choose lean protein like chicken, fish, lean beef, or beans.
Offer fat-free (skim) or low-fat (1%) milk (instead of whole or 2% milk) to children once they are age two.
Some foods are easy for your child to choke on.
Skip hard, small, whole foods, such as popcorn, nuts, seeds and hard candy. Cut up foods such as hot dogs, grapes, and raw carrots into pieces smaller than the size of a nickel.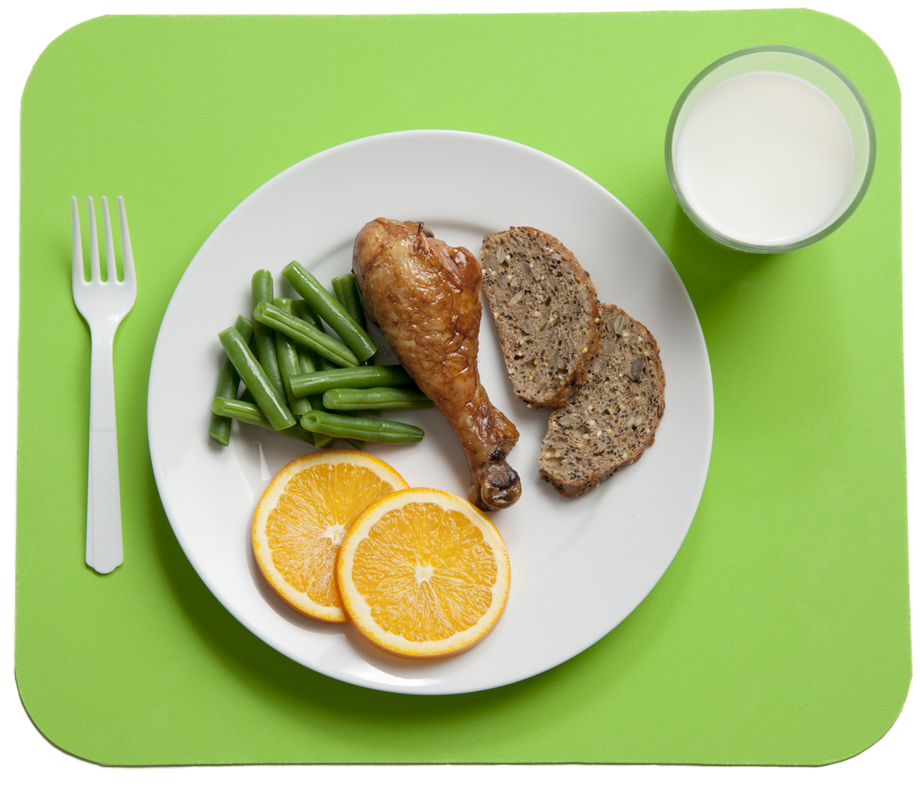 Young children need the same variety of foods as older children and adults, but since their body size is smaller, they need smaller amounts.